Call us now for a quote
0411 873 854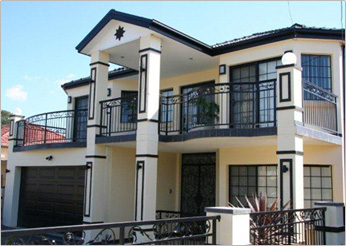 Zandor Constructions – Bathroom Renovations in Sydney
Gone are the days when bathrooms used to be drab and uninspiring. In the present times, bathrooms are considered as important a part of a home as any other room. And, why not? For many, taking a shower in the solitude offered by a bathroom has a therapeutic effect. Almost all of us start and end our days with a trip to the bathroom. It is definitely one of the essential parts of a home and yet most of us do not give it much thought while building our homes. The result is that eventually we will have to go for a renovation, which tends to be a troublesome task in most cases.
If you are living in Sydney and are looking to renovate your bathroom, you will be delighted to know that help is nearby. Zandor Constructions is one of the experts in the area when it comes to bathroom renovations in Sydney. A company providing expertise in home renovation with an emphasis to kitchen and bathroom renovations, Zandor offers you a collective experience of over half a century in the field of construction.
We have a dedicated team of qualified and experienced home builders, who are equipped to give you the right solution for the bathroom renovation needs. As such, there is nothing much that we cannot do when it comes to renovations and restorations in Sydney.
While most engineers would agree that modifying or renovating an existing structure is more challenging and daunting than building something from scratch, we, at Zandor Constructions, are not intimidated by any renovation tasks offered to us. We take pride in the fact that we are Sydney's home and bathroom renovation specialists.
We are committed to offering you the most economical services when it comes to bathroom renovation in Sydney. We don't outsource our job to third parties. Hence, our rates tend to be lower than the others are. In addition, with the vast amount of experience that we have, we are able to provide practical renovation ideas to our clients while keeping the expenses to the lowest limits possible.
As we are experts in bathroom renovations, we are fully aware of all the factors that need to be considered before starting a project. We are particularly careful to understand the exact need of the client for undertaking the renovation. Once we understand your need perfectly, we blend aesthetics and functionality, so that at the end of the day, the bathroom becomes an inspiring part of your home – just the way you wanted it to be.
In our existence of more than a decade, we have successfully carried out dozens of bathroom renovations in Sydney. Our renovation experts work closely with you so that all your requirements are met. We use high-quality materials, bring the best talents in the industry to undertake specialised works like plumbing, laying the tiles and lighting the bathroom to provide the right ambience. All these steps ensure that once the work is finished, your bathroom will be far more attractive, convenient and hygienic than ever before.
Zandor Constructions is also engaged in building and extending existing bathrooms, in addition to bathroom renovations in the neighbourhood of Sydney. This service has proved to be particularly beneficial to the owners of old homes, who were looking to have a larger bathroom in their homes. We will redo your bathroom by extending it as much as possible to give you more space, provided the existing structure and design can accommodate it.
Quick and efficient service that guarantees the right mix of aesthetics and functionality is our speciality. We are sure that for someone looking for bathroom renovation services in Sydney, there can't be a better choice than us.