Call us now for a quote
0411 873 854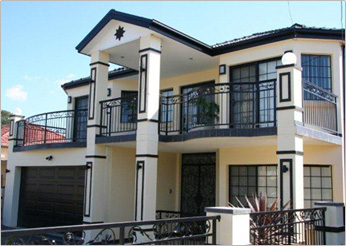 Bathroom Renovations for a Sydney Residence- The Considerations
The bathroom is one space in your home that you would love to design well, but in most instances you aren't too sure how to go about it. You know you need a functional area that looks attractive and is relaxing too. If you are planning on getting your bathroom renovated, the few things you should be focusing on are:
The extent of the renovation - whether you only want to replace a few tiles and fixtures, add a new coat of paint , or want a complete remodel
The budget - This will largely be dependent on the extent of the work to be done
The design - Your personal preferences in terms of design and styling
Materials - You will find a range of new materials in the market, but you should ideally be looking for ones that are strong and durable and of good quality and those that fit into your budget
The contractor - It's important to make this decision with care. The one way to ensure that you get just the features and look you want is to hire the services of a company that will handle bathroom renovations for a Sydney residence. The company should also be registered and insured
Why Hire Professionals?
When you work with reputed professionals, it automatically eases your job as they will:
Understand what your ideas are and work on designs that match your requirements
Suggest ideas based on current trends
Provide information about the different types of materials available
Bring in samples of tiles, wall paint shades, fittings etc and show you catalogues of various products
Provide you a no-obligation quote
Work within your budget
Make sure that high grade materials and workmanship are used
Their supervisors will see to it that the site is left neat and clean at the end of every day
Ensure that the work is completed in a timely manner
As you can see, there are some distinct advantages of getting a credible company to handle the job for you. They can help you decide which fixtures and colours will blend in well with the look of the rest of the house.
Some Pointers
If you are working on a tight budget, try not to alter the location of the pluming. This means the tub, shower, sinks and toilet will all remain in the position they are in. Use neutral colours and ensure that you largely use materials that will repel water and mildew. Ensure there is plenty of place for storage and use niches smartly to make space for storing towels and extra toiletries or cleaning agents. Have adequate lighting and make sure that the bathroom is airy and has the right ventilation.
Very importantly, hire the services of professionals such as the ones at Zandor Constructions. We are one of the leading operators in this space and will design and install the kind of bathroom you want. For more information, just call us at 0411 873 854. You can also email us at tkhalil@zandor.com.au and we will revert within the shortest possible time.