Call us now for a quote
0411 873 854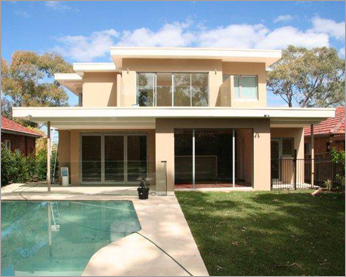 Bathroom Renovations Sydney By Zandor Constructions

Sydney's can do' new home builders and home renovation specialists
If you're looking for a new home, bathroom renovations, professional kitchen renovations, or any commercial or residential building work in Sydney, Zandor Constructions are the home builders you should see.
Our commitment to you as our client is to be the best home builders NSW has ever seen, providing you with only the best quality service, personnel and advice to meet your specific needs.
Our hand picked team of can do' home builders have undergone the most rigorous selection process and are fully trained, licensed and capable to handle everything from stunning new homes to quality home improvements.
We offer you the complete home builder package, inclusive of all trades, and unlike most other house builders who only offer you their service on their terms and conditions, we will gladly accommodate all your specific requests.
Call Zandor Constructions now on 0411 873 854 for a FREE quote or email us today at tkhalil@zandor.com.au
Our specialties:
New homes
Extension and Second Storey Additions
Bathroom renovations
Kitchen renovations
Home improvements
Factories
High Rise
Schools
Renovating a bathroom is often much more difficult than what many people may estimate at first. Like any renovation project, there are a number of factors that need to be considered when renovating a bathroom which includes the goals of the project. Despite the years of experience in this industry providing bathroom renovations in Sydney one of the things we always like to start with is an understanding of the goals our clients like to meet. These goals as they are called are broken into two groups, the first being aesthetics and the second functionality. Both these goals pose their own set of challenges which need to be figured and worked out before and during the project. This is why we have some of the leading experts who work with you every step of the way to ensure that the project is carried out exactly the way you want it to.
No challenge too great
At Zandor Constructions we have been providing construction and renovation services for a very long time. Over the years we have probably renovated and built dozens of bathrooms across the country which is why we have the experience and capability to undertake and complete just about any project. When you hire us for bathroom renovations in Sydney you can be rest assured that it will be carried out in the most professional manner with no stone left unturned in our pursuit of perfection. Our team of professionals ranging from people who specialize in setting tiles to those who will install the plumbing are the very best in their respective fields. Plus, we only use the very best materials that money can buy, because this is the only way for us to ensure that your bathroom continues to remain functional and maintenance free for a very long time.
Build and extend bathrooms of all types
In addition to renovations we can also build and extend your existing bathroom. Many Australians, and especially those living in old homes often long for a larger bathroom which is yet another service we specialize in. Depending on the existing structure and design of your home our team of experts should be able to redo your bathroom and extend it as much as possible so that you have more space. We can also recommend the right types of tiles and lighting to further enhance both functionality and aesthetic appeal of your space.
Quick and efficient
Our approach to any and all renovation projects is to do it as quickly as possible. Our experienced team will arrive at your doorstep and examine your bathroom prior to providing you with a quote. We can also provide you with a quote via email. Once you decide to hire our service we will provide you with an ETA, in most cases we complete our projects well before the ETA mainly because we are never understaffed and because everyone on our team knows exactly what needs to be done. So, we never waste your time and hang in there longer than what is needed to finish in the job.
If you are considering bathroom renovations in Sydney then Zandor Constructions is the company you should choose. For quotes or other information feel free to call 0411 873 854. You can also send us an email to tkhalil@zandor.com.au and we will get in touch with you ASAP.