Call us now for a quote
0411 873 854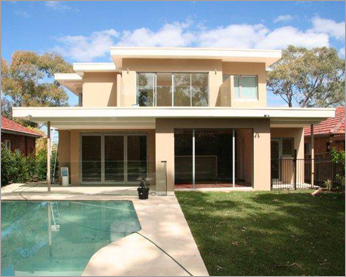 Commercial Builder in Sydney

In the past couple of years the number of commercial structures being built in Sydney have more than doubled. However, there is an increasing demand from business owners who want sustainable, durable and unique looking buildings, just so that their brand or image stands out from all the rest. This shift in mentality and taste is what has primarily been driving the commercial market in Sydney as we know it. However, in order to build these structures commercial builders like ourselves have had to change the way we operate. Though change is a major part of our business model as a commercial builder in Sydney, our willingness and ability to adapt is also the reason why we are one of the most sought after services too. Today, we can build just about any structure for a client from start to finish, regardless of size and or scope. As a matter of fact our portfolio of high profile projects is testament of the fact that there is no type of building that we cannot build as long as it is in conformity with all present building codes of the city.
We save you time and money
Commercial projects on average are known to go over budget, and go on for longer than they should even when clients never withhold payments. This can often lead to a company financing the project to lose money, and not just in what is being paid to build the structure but also in loss of business. The main reason why this happens is because companies underestimate the scope in contrast with their ability to take on the project and complete it on time. Zandor is the leading commercial builder in Sydney because our projects rarely ever go on for longer than we estimate. Our time and budget estimates are based soundly in our experience and knowledge of the industry. This helps save our clients both time and money in the short and long time. Plus our budgeting estimates are realistic which allows for our clients to make key decisions regarding the project in advance.
Expert commercial builder in Sydney
Over the years Zandor has been able to build a team of highly experienced, professional and talented architects, draftsmen, masons, plumbers and various other professionals. Each individual on our team brings a wealth of experience to any project and has the expertise to handle just about any challenge set forth. Plus, we have made sure that every employee is certified and fully insured. It goes without saying but we are a fully licensed business too. So, our clients can always be assured of dealing with a truly professional service willing to go that extra mile in the best interest of the project.
Durable structures with quality materials
We strongly believe that the quality of materials used to build a structure has a direct impact on its durability. This is why we ensure that every building project we undertake benefits from the best materials that money can buy. This is regardless of if we are laying down plumbing, adding a concrete basement, or putting up glass windows. We ensure that the best quality materials are used throughout so that our clients can enjoy decades of service life without having to spend a lot on regular maintenance. Plus using quality materials means that our clients enjoy the highest return on their investment while at the same time improving its overall market value. As a commercial builder in Sydney this is one of our goals regardless of what project we are hired to work on.
If you need advice or need information on how our service works then get in touch with us right away. Plus businesses and individuals who are seeking the service of a commercial builder in Sydney that they can trust will deliver high quality work shouldn't look any further than us. If you need to discuss your project with our team of experts feel free to call 0411 873 854 and setup an appointment. If you're unable to get in touch with us over the phone for whatever reason feel free to send us a message via our contact form, and we will get in touch with you ASAP.