Call us now for a quote
0411 873 854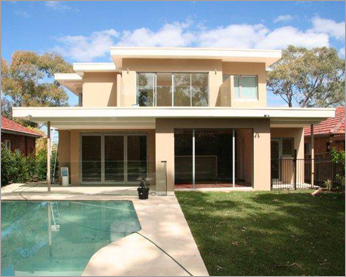 Home Builder in Sydney

Over the years we have seen a stark increase in the number of Australians who want to get a home built to their specifications. We have also seen an increasing number of people who want something that looks and feels different from all the so called cookie cutter homes currently dotting the landscape of Sydney. The challenge for a home builder in Sydney like us is to come up with a radically new design mainly based on what our clients want but one which fits in with current building codes and regulations. In many areas it can be hard to deviate much from the prescribed design and layout guidelines. That said at Zandor Constructions, we are able to get around many of these nuances to ensure that not only do our clients end up with a home that looks the way they want but also that it is in conformity with all present building codes. This is all the while ensuring that the construction is of excellent quality, with attention to the smallest detail.
Designing your dream home
The first step to actually building your dream home is to get the design right. This is only possible after we have discussed in detail the type of home that you want to build. As an experienced home builder in Sydney we know exactly what questions to ask and at times what a client wants even if they are unable to describe it in words. However, the more information we get about a building project the easier it is for us to come up with a design that works both in terms of realizing our client's dreams as well as ensuring that the design complies with all current building regulations. Clients have the ability to tweak the design we come up with by asking for changes which can be made based on if they will comply with current regulations. It is only after our clients are satisfied with the design that we move on to building. That said having some of the best designers and builders as part of our team fast tracks the entire design process in most cases.
A team of professionals
Zandor Construction boasts of having some of the most professional and experienced people as part of our team. We know how important having professionals with years of experience and a talent for doing things differently or coming up with new ideas is as a home builder in Sydney. Over the years we have been able to assemble and even grow our team to ensure that now there is no home building project or a building project in general which we cannot undertake with confidence while assuring our clients of an excellent outcome. As an individual who wants to get his or her dream home built, this means that regardless of what ideas you may have or where in Sydney the home needs to be built nobody can do a better job than us.
We are extremely flexible
We know that every Australian who sets out to get a home built does not have an unlimited budget. That said everybody has a different budget and they have different goals set within that budget. We are one of the few home builders in Sydney who are flexible in every possible way. We are more than willing to work with clients who have a limited budget as we are to work with ones who have a huge budget. So, you can be rest assured that we never turn down a project regardless of its size or scope. However, as mentioned above the key to a successful project is to discuss what you need with our team of professionals.
If you are currently in the process of searching for a home builder in Sydney to discuss what you have in mind then look no further than us. You can call us during business hours at 0411 873 854 to get an appointment for our first meeting. Plus you send us a message by filling out our brief contact form, with as much information as you can and we will get in touch with you to discuss the project in detail.