Call us now for a quote
0411 873 854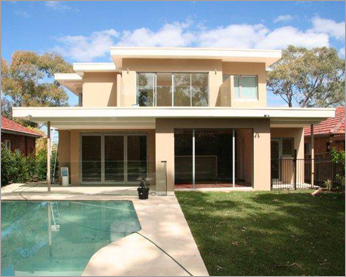 Kitchen Renovations in Sydney

It is said that the kitchen is the heart of any home and we believe it to be true. Regardless, of whether this space is small or large, it happens to be the hub of almost any home in Australia. It is where some of the most delicious meals are created to fuel the body, soul and mind for every member of the family and friends. So, life is quite literally made in the kitchen along with all the delicious food. Kitchens have always been associated with our mother's cooking, and in some cases both our parents sharing the burden of preparing a great meal while slaving over the stove, and working with numerous tools over the countertop. Kitchens unlike other rooms are not quite and sedate, they are filled with activity, texture and aroma because they were created as utilitarian spaces. That said with so much going on in the kitchen, keeping it maintained is one of the biggest challenges. Perhaps this is the reason why it's always a good idea to seek high quality kitchen renovations in Sydney every couple of years.
The right kitchen influences your lifestyle
Most people start out thinking that the kitchen's size, design and overall look should be based on the family's lifestyle when considering kitchen renovations in Sydney. However, this is not always the case, because in the old days and many old homes available today in their original condition, the kitchen is small, removed and separated from the remainder of the home. It was intended to be a self contained space used just to cook and to conceal a lot of the mess associated with cooking a meal. So, everyone would eat and congregate in the dining room and the living room which were just nearby. But, the modern kitchen is larger, at times it encompass nearly half the size of a home with enough room to dine and cook at the same time. This is to accommodate our increasing need to connect with other members of the family, which can at times only be done at the kitchen table. That said a brightly lit, newly furnished and sparkling kitchen is more appetizing, energetic and inviting for everyone in the home. It also makes life easier for the person responsible for cooking. It is for this reason that the design you choose should be based on what type of lifestyle you intend on leading.
The complete kitchen renovation solution
At Zandor Constructions we provide a complete kitchen renovation solution. This complete solution includes everything from redoing a kitchen from scratch to only fixing parts of the kitchen to make it more beautiful or functional. We have the years of experience and expertise needed to take any existing kitchen design and change it in the most efficient manner based on our client's needs and demands.
Our kitchen renovations employ some of the most experienced and talented people in this industry who will work for as long as it's needed to ensure that the job done is perfect in every way. Everyone from our managers, to interior designers, masons and plumbers will constantly work to ensure that the kitchen is fully functional and looks every bit as we decided upon in the beginning. Plus you can also be assured of excellent finishing and durability because we only use the very best raw materials and tools for every project.
Bringing your dream kitchen to life
As professionals we know that there is a particular type of kitchen design and style that you have in mind, something you've always considered to be your dream kitchen. At Zandor our team of designers, builders and managers work to ensure that your dream is always at the forefront of our efforts. So, the outcome for all intents and purposes will be exactly as you envisioned it should be.
If there is a kitchen design that you've always dreamt of having, then the right kitchen renovations in Sydney can help you realize that dream. Call us today at 0411 873 854 to discuss all your kitchen renovations needs. You can also send us an email with as much information as you want for quotes or other details to tkhalil@zandor.com.au