Call us now for a quote
0411 873 854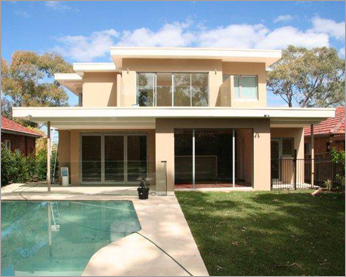 Residential Builder in Sydney

Building a home is something that every Australian dreams of and works hard towards achieving. Many consider building a customized home to their own family's needs and size to be an Australian dream come true. However, the key aspect of building a home is finding the right residential builder in Sydney. A truly professional builder will not just have years of experience with designing and building some of the best looking homes but also ensure that the home is built within a given time frame. It goes without saying that the longer a building project goes on, the more money a person ends up paying. So, as a premium service our goal is to complete any residential project we are hired to build in the shortest time possible. We are able to achieve this in a number of ways which includes investing in highly experienced and professional labour. This is all the while making sure that every stone we lay is with our client's best interests in mind.
Built to your specifications
As one of the leading residential builder in Sydney we know that everyone has a different idea of how their dream home should be. Over the years we have been able to build homes for just about anyone regardless of what ideas our clients originally had. As experts we are able to discuss and finalize a structure that will work for our clients. We then go about drafting a plan which is based on that discussion. This gives you (our clients) a chance to take a look at what they can expect when the project is completed. At times ideas will need to be slightly changed in order to comply with current building regulations and codes. That said we assure clients that our professionals will handle all the intricacies and technical complications associated with compliance.
Design to finishing
At Zandor Constructions our goal as a residential builder in Sydney is to provide clients with a complete building solution. This complete building solution encompasses everything from the initial meeting, design of the structure to the final finishing touches and handing over the home. We take care of everything in between so that our clients do not need to worry about these matters. All they need to do is to sit back and watch as their dream home comes together as our professionals work on it day in and day out. Providing a complete building solution also means that many of our clients will actually save money when they hire our services as compared to having to hire and manage every individual service separately. This frees them up to handle other more pressing matters.
Why choose us?
We are one of the leading commercial and residential builders in Sydney for a reason. Over the years we have handled dozens of residential projects for clients that come from all walks of life. Plus our residential building service comes backed with a satisfaction guarantee. This means that we know that regardless of how complex or time consuming the project may be, you will end up being satisfied with the results. One reason for this is that we never compromise on the quality of the materials we use, or the labour we employ. We have some of the best and most talented people on our team which is why there is no structure we cannot build to your satisfaction.
However, the key to every successful residential building project is the initial consultation. As professionals we know that the initial consultation can be time consuming for our clients but it's necessary, because it allows us to then formulate a workable strategy and provide an accurate quote. That said our clients are always more than welcome to schedule a meeting at a time which is most convenient to them.
If there is an idea in mind that you would like to discuss with us, or are considering getting a home built but have a limited budget to start with then call us at 0411 873 854 to setup an appointment. You can also get in touch with us via our contact form. However, we feel it is always a good idea to meet us in person to discuss what you need.